Solution
---
Project Introduction
INNOBIO takes advantage of the advanced technologies of purification, controlled release and patented microencapsulation. They can provide stable products while ensuring that the product can meet international standards. Also, INNOBIO can provide customized products and total solution services to satisfy the customer's needs. This expertise is based on INNOBIO's years in technology development, qualified personnel and production capacity in the field of functional food.
INNOBIO utilizes a variety of technological means. For example, it uses microencapsulated stabilization to solve the application difficulties of functional factors, such as stability, water solubility, smell, etc. In this way, sensory effects and bioavailability can be improved and create additional product benefits as selling points. Moreover, these benefits can be promoted across multiple industries, such as health care, functional food and functional beverage.
INNOBIO provides customers with one-stop solutions: formulation, raw materials, finished products, and technical support.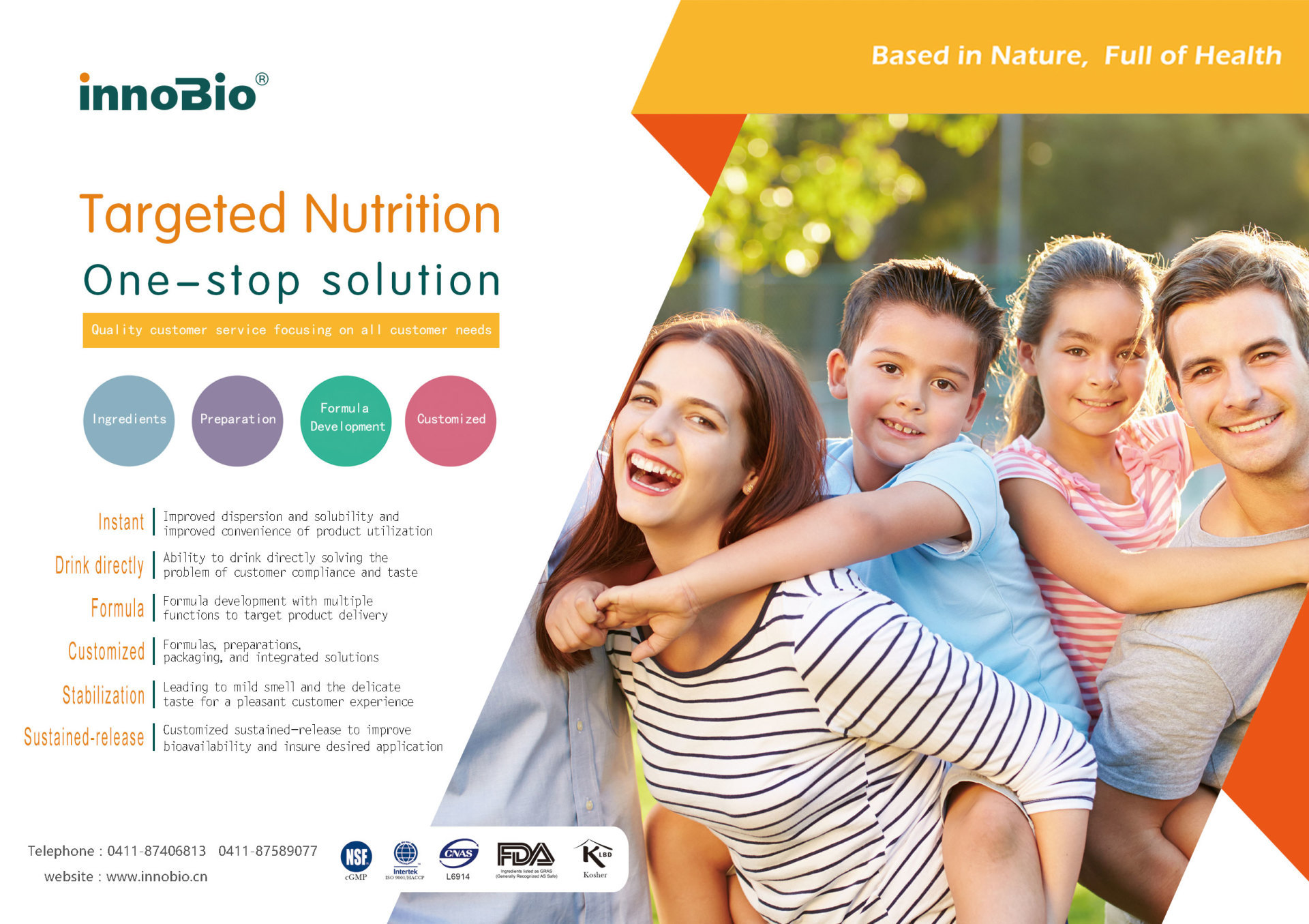 Project Advantages
One-stop service from ideas to commercial products
Strong Research & Development teams and platforms for solving formulation challenges often encountered by customers
Advanced production equipment for providing high quality products
Strict quality management systems for improving product competitiveness in the marketplace
Service Flow Chart
Realize the Customers' Need—Research & Development Projects—Quality Test—Certificates of Law and Regulations—External Packing Design—Production—Marketing Advice—Product Delivery