INNOBIO achieved success in Expo West 2019
---
INNOBIO CEO, Dr. Wenzhong Wu and members of the INNOBIO overseas sales team, visited Anaheim March 6 and 8 to attend the annual Expo West tradeshow. This is a premier show for manufacturers of nutritional products and ingredients and equipment suppliers to exhibit the latest trends and products while meeting with colleagues and potential customers. Attendees at this show always display great interest in INNOBIO products and services.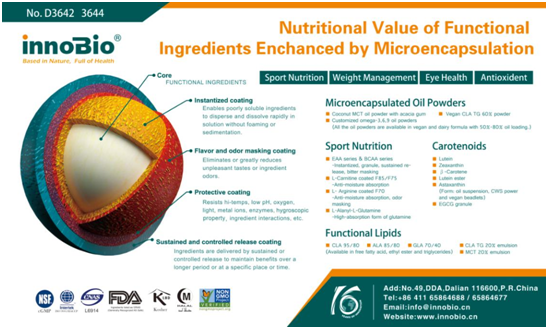 The United States is the most important export market for INNOBIO and a critical indicator of future trends in the global plant extracts marketplace. The increase and decrease of its market demand will directly reflect the changes of other markets around the world.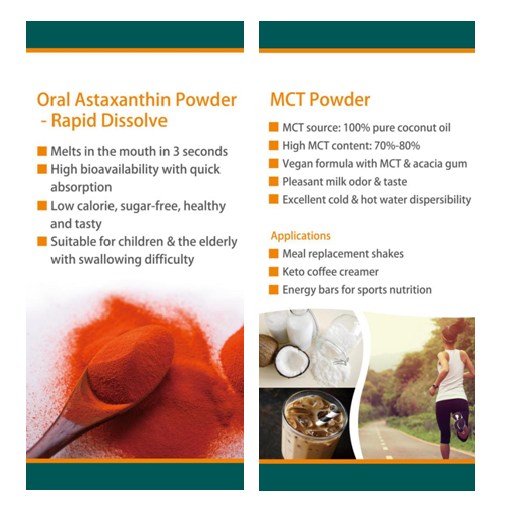 The Expo West tradeshow is the largest exhibition for the natural products industry in the United States. This show attracts over 3,500 booths. It features more than ten thousand ingredients and related services and is a valuable venue for INNOBIO to showcase products and services.
At the exhibition, the INNOBIO team showed MCT Powder, and Oral Astaxanthin Powder-Rapid Dissolve. With the promotion of new products, a large number of customers were attracted to the INNOBIO booth and showed a great interest in our products. INNOBIO has established a good reputation and market for its products overseas.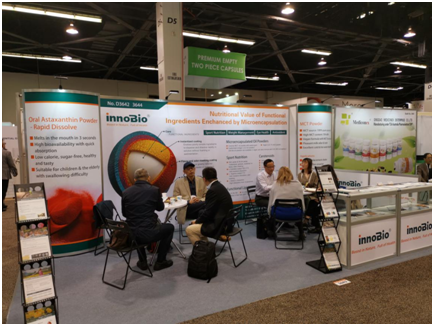 By participating in the Expo West tradeshow, INNOBIO continues to demonstrate our strength and understanding of the international market demand and development trends. We achieved our goals at the exhibition and are looking forward to our next opportunity to meet with customers at Vitafoods on May 7-9th, in Geneva, Switzerland.